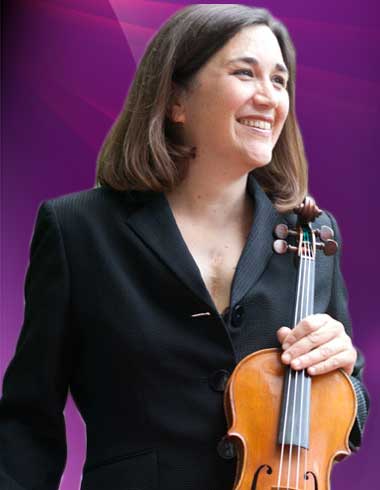 KELLY HOWARD (Founder & Artistic Director)
Kelly Howard is a violinist, teacher and conductor known throughout Brooklyn and the New York area. Kelly is a committed musician and educator who cares deeply about helping young people develop their technical and artistic skills in a musical setting.

Through her work with the Brooklyn Youth Music Project, Kelly gives children the opportunity to build lifelong friendships built on a musical foundation. Her vision and dedication are a defining force of the BYMP. Kelly holds degrees in music education and performance from SUNY–Fredonia and has pursued graduate studies at Indiana University and the Manhattan School of Music. She has taught music at Brooklyn College, Concordia College, Long Island University and in the Valley Stream, NY, public schools. She has been a guest clinician in Paris, in Aix-en-Provence, Marseilles and at The School for Strings in NYC.

A highly regarded Suzuki teacher who trained at Ithaca College and Stephens Point, Kelly runs her own Suzuki Violin studio in Windsor Terrace, Brooklyn. She is a conducting student of John Yaffe.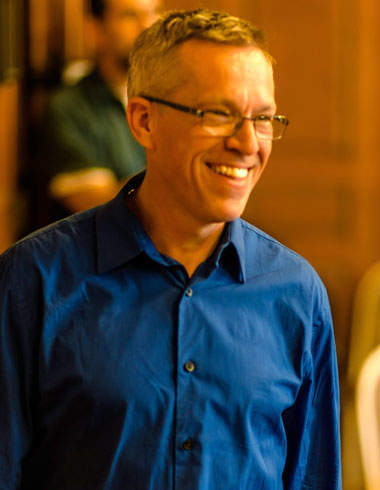 OWEN HOWARD (Jazz Program Director)
Brooklyn-based jazz drummer/composer and two-time JUNO nominee, Owen Howard has worked on the cutting edge of the New York City jazz scene for the past 20 years. Owen' s passion for the drums did not begin until the age of 15. But as a young up-and-coming drummer in Edmonton, Canada, he had ample performance opportunities. There he honed his skills as a sideman with many fine Canadian and international artists passing through town. In 1988 he moved to New York to complete his BFA at the New School for Jazz and Contemporary Music.

With 5 CDs to his credit, Owen earned a 2011 JUNO award nomination for Jazz Album of the Year with "Drum Lore" (BJUR Records) and a 2015 nomination for his "Drum Lore, Vol. 2: More Lore." He has appeared on over 40 recordings as a sideman and continues to tour the world over, both as a leader and a freelance artist in a wide range of musical contexts. As an educator, Owen has conducted workshops and clinics throughout Europe, Canada and the U.S. He has taught on faculty at The Banff Centre of The Arts and the Maine Jazz Camp. Owen has held guest professorships at St. Francis Xavier University, Nova Scotia, and the University of Fine Arts, Berlin.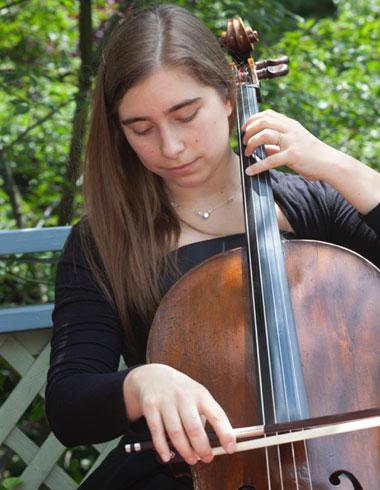 MARY ROBB (Strings Coach)
Mary Robb grew up in Edinburgh, Scotland and studied cello with Ruth Beauchamp for ten years, continuing her studies with Lionel Handy in London. She holds two degrees from the University of London, having graduated with a first class BMus(Hons) from King's College and subsequently an MMus with distinction in contemporary music from Goldsmiths. In 2006 she was awarded the Licentiate of the Royal Schools of Music in cello performance and in 2012 graduated with a Ph.D. in musicology from the University of Edinburgh.

In Brooklyn Mary has enjoyed performing with the Windsor Trio, Brooklyn and Beyond chamber ensemble, and the Bella Voce Singers. Currently she teaches music courses as an adjunct at City College, CUNY and previously taught at Columbia University for three years as a music adjunct. Additionally, is a strings coach for the Brooklyn Youth Music Project and teaches cello privately in Brooklyn.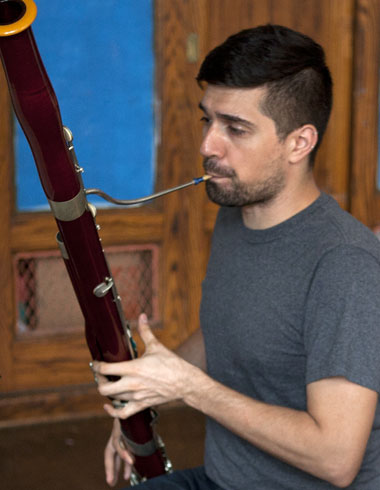 NICK RASTEGAR (Woodwinds and Brass Coach)
Nick Rastegar started playing piano at age 5, but his real love for music started in junior high when he took up the oboe. He studied music composition at the University of California, Berkeley, where he also developed an appreciation for early music.

Nick is the woodwinds coach for the Brooklyn Youth Orchestra, as well as an oboist with the Brooklyn Symphony Orchestra. He enjoys playing chamber music, composing, playing several woodwind instruments and helping other musicians to hone their skills.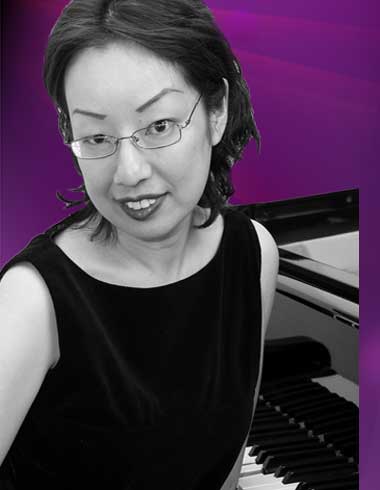 KEIKO ASAKAWA-GOLDEN (Pianist)
International pianist Keiko Asakawa-Golden' s most recent appearances include the performance of works of Pancho Vladigerov, a Bulgarian composer, at the Bulgarian Embassy in Tokyo and on tour with the Savane Trio in Edinburgh, St. Andrews, Dundee, and Fife, in Scotland. One of only three chamber groups in the U.S. to be selected for Chamber Music America's Rural Residency Program, the Savane Trio were artists-in-residency in Arizona. They celebrated their 20th anniversary on the Scotland tour.

At home in Brooklyn, Keiko is a highly-regarded collaborative pianist, performing in recitals and recordings with instrumentalists, choirs and vocalists. She has been an accompanist for the Bella Voce Singers, a Brooklyn-based women's choir, and the Lutheran Elementary School. She frequently performs with BYMP faculty members Kelly Howard, Mary Robb, and Eva Gerard. Most recently, she collaborated with the Advanced Orchestra in their performance of Gershwin's Rhapsody in Blue at BYMP's January 2016 concert. Keiko's concerto appearances include collaborations with the Eastern Arizona Community Orchestra, N-Kyou Danyu Orchestra (Tokyo), the Bulgarian Hall Chamber Orchestra, the Varna Philharmonic (Bulgaria) and the Brooklyn Conservatory Orchestra. She also gives workshops and lecture-recitals on piano pedagogy and accompanying techniques. She holds a B.M. and M.M. in piano performance and pedagogy from Northwestern University. She lives in Bay Ridge and teaches piano privately.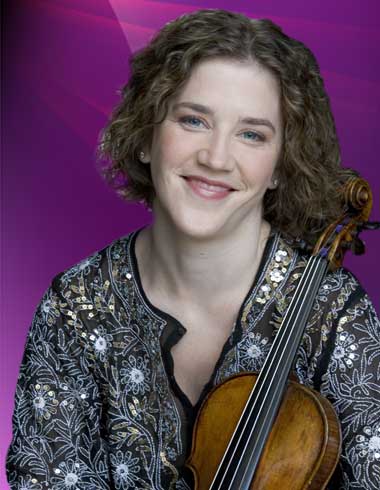 SARAH GELLER (Guest teacher - Summer, Suzuki Violin)
Sarah Geller has played to critical acclaim in many prestigious venues as soloist and collaborative artist. Her own ensemble highlights the connections among diverse juxtaposing works of the great composers with Latin and jazz-influenced works.

Since making her Carnegie Hall solo recital debut as a winner of the Artists' International Special Presentation Award, she continues to perform extensively in her hometown of New York City and beyond, with pianists Wenhan Anderson and Cheryl Tschanz. Recent performances have included Glema Mahr Center for the Arts (KY), the Macon Concert Association (GA), Oyster Bay (NY) Distinguished Artists Concert series, Lenox Hill Neighborhood House's Second Sundays and the Bruno Walter Auditorium's series On A Sunday Afternoon. Sarah has also been a featured guest artist with the Vermont Contemporary Music Ensemble.

Sarah has served as an artist-in-residence at Munson Williams Proctor Arts Institute (NY) and has led pre-performance workshops for students and families at the Kindred Spirits Arts Programs Inc. and Arts Center Killingworth's (CT) Classical NightOut series. Sarah received her Suzuki certification from School For Strings and served as director and head violin teacher for 10 years at the SFS at PS116, an outreach Suzuki program. She now teaches at The School for Strings and at her private Suzuki studio in Williamsburg.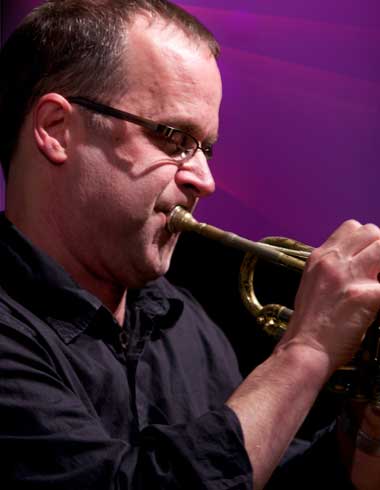 JOHN CARLSON (Guest teacher - Summer, Brass, Jazz)
John Carlson has a B.A. in Performance from Lawrence University and has taught trumpet and brass privately at several schools in New England and in the New York areas. Currently, he teaches at the NY Jazz Workshop, Bronxville, and at his private studio in Brooklyn. John has appeared as guest soloist/clinician at high schools and universities throughout the country, including Harvard, MIT, Wichita State, Lawrence and Virginia Commonwealth. He has taught jazz improvisation at Interplay Jazz & Arts, in Vermont, the Foxboro Music Program, and Tufts University, as well as in Maine and Iowa. Along with his work as a brass coach for BYMP, Carlson is a Teaching Artist with the Carnegie Hall Musical Connections Program.

As a jazz trumpet soloist, John has achieved international recognition through tours and recordings with a wide assortment of ensembles, including Slavic Soul Party, Grammy-nominated Either Orchestra, Free Range Rat, the Charlie Kohlhase Quintet, the Machito Orchestra, the Palladium Orchestra (Tito Puente, Tito Rodriguez, Machito) and Friendly Fires. John has been a featured soloist with numerous jazz artists, including Bob Brookmeyer, Julius Hemphill, Sam Rivers, John Tchicai, Dave Liebman, George Garzone, Tito Puente, Cab Calloway, Butch Morris, Warren Smith, Billy Hart, Matt Wilson and John Medeski.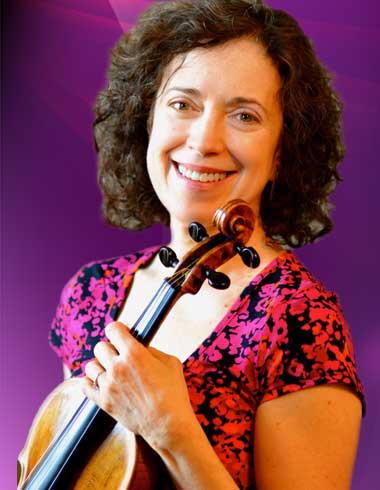 HELENE BERGMAN (Guest teacher - Summer, Violin, Viola)
Helene Bergman has performed extensively throughout the United States and abroad. A member of the American Classical Orchestra, Masterworks Orchestra, Bronx Arts Ensemble and Brooklyn and Beyond Chamber Ensemble. She has played with several ensembles in the New York area, including the New York City Opera, the Westchester Philharmonic and American Composers Orchestra. Along with Broadway and recording work, she has also performed in concert with numerous artists, including Luciano Pavarotti, Pinchas Zukerman, Nadja Salerno-Sonnenberg, Joshua Bell and Yefim Bronfman.

Helene received a B.A. in Music Education from Hofstra University and was a student of Raphael Bronstein at the Manhattan School of Music, where she received an M.A. in Performance. An experienced and devoted educator, she has taught violin and viola privately at several schools in the NYC area, including the Trevor Day School, the Cathedral School of St. John the Divine and Wright Music of Port Washington. She currently coaches chamber music and teaches privately at her studio in Windsor Terrace, Brooklyn.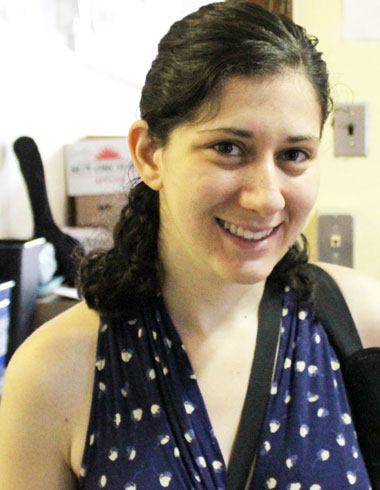 EVA GERARD (Guest teacher - Summer, Violin, Viola)
Eva Gerard has played solo recitals in such venues as The Lincoln Center Library for the Performing Arts and Juilliard's Paul Hall. As an orchestral and chamber musician, Ms. Gerard has performed in Carnegie Hall, Alice Tully Hall, Avery Fisher Hall as principal violist of the Juilliard Orchestra, BAM Café, Merkin Hall, MoMA's Summergarden, Le Poisson Rouge, 92nd Street Y, and Lincoln Center's Rose Theatre with Midori and Friends. She has also participated in such festivals as The International Musicians Seminar at Prussia Cove, The Schleswig Holstein Orchestral Academy, Aspen Music Festival, The New York String Orchestra Seminar, and Juilliard's ChamberFest.

A student of both modern and baroque viola, Eva frequently performs with the early music ensemble Juilliard415. She has studied with Junah Chung, Samuel Rhodes, and Masao Kawasaki. Chamber music coaches include Baruch Arnon, Peter Basquin, Nicholas Mann, and Michael Tree. Eva completed her Bachelor and Master of Music degrees at The Juilliard School and is currently a doctoral candidate at the CUNY Graduate Center, where she studies with Karen Ritscher and Junah Chung. She is on the faculty of The School for Strings and on the board of the InterSchool Orchestras of New York.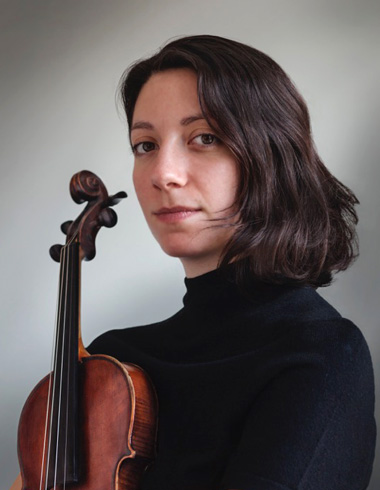 CORINNE BENNETT (Guest teacher - Summer, Suzuki Violin)
Corinne Bennett is a certified Suzuki teacher and has studied Suzuki pedagogy with Rhonda Cole, Marilyn O'Boyle and Susan Baer. She currently plays with the Brooklyn Symphony Orchestra, and performs with them regularly at the Brooklyn Museum. Corinne teaches privately at the Kelly Howard Studio and also works at Matthias Lehner Violins, a renowned repair and restoration workshop located near Lincoln Center.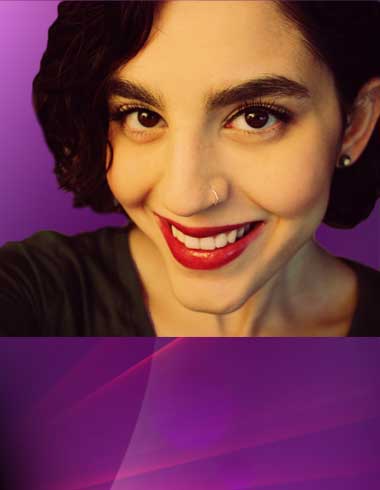 ALLYSON TOMSKY (Guest teacher - Summer, Violin)
Allyson Tomsky has been playing the violin since the age of four. She is currently a Music Therapy student at SUNY New Paltz, as well as an active chamber music artist and freelance musician. Since 2007, Allyson has performed frequently throughout Europe as concertmaster of the "Jeunes Virtuoses de New York." This is her fourth year working as a string coach at the BYMP summer program.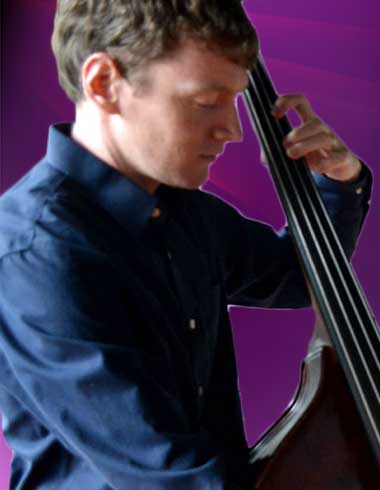 AIDAN ODONNELL (Guest teacher - Summer, Strings)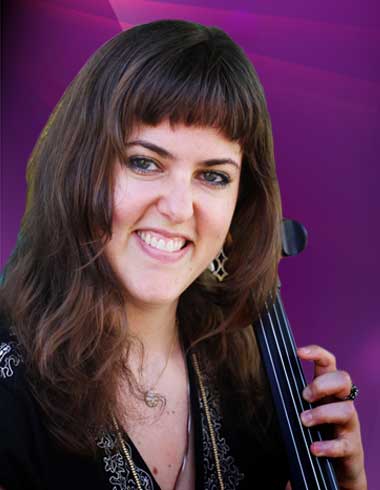 ANNA CALLNER (Guest teacher - Summer, Cello)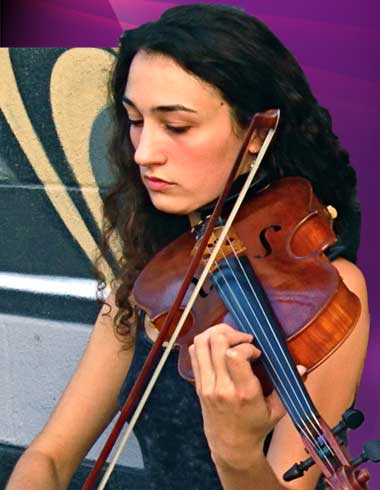 JOANNA MATTREY (Guest teacher - Summer, Viola, Violin)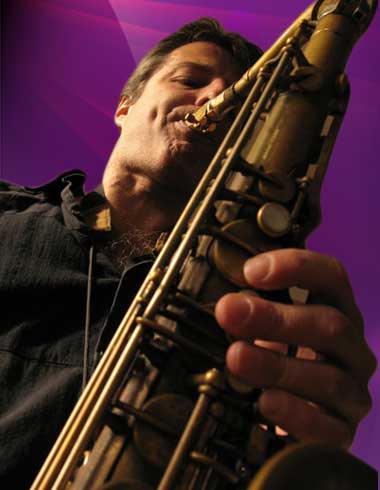 ADAM KOLKER (Guest teacher - Summer, Brass, Jazz)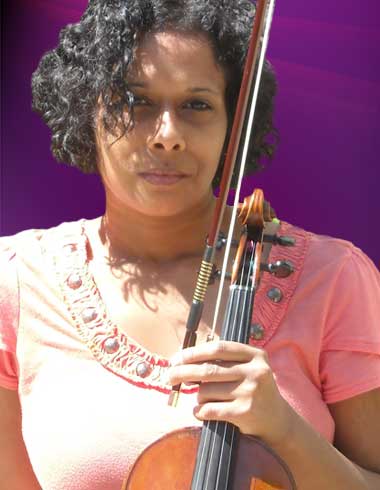 WEINI TEKESTE (Guest teacher - Summer, Violin)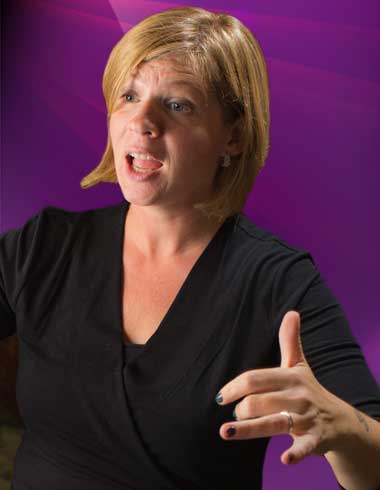 JESSICA CORBIN (Guest teacher - Summer, Chorus)