BECOME A SUPPORTER OF BYMP!
Our programs are made possible in part through the generosity of individuals like you, who value the arts in education and who want to help foster the next generation of musicians and music lovers through ensemble playing. BYMP welcomes all young musicians, regardless of ability to pay tuition. Your contributions help us to provide scholarships and to underwrite coaching, rehearsal space, performance venues and other continuing costs. Thank you for your support!
WE THANK OUR GENEROUS DONORS:
New York State Council on the Arts (NYSCA)
Department of Cultural Affairs, City of New York (DCA)
The Double-R Foundation
The Seligman Foundation
Ann and Gordon Getty Foundation
Magda Cruz & Carlos Sevillano
Isabel Byron
Maria Sieira
Simone Dinnerstein
Stephen Nissenbaum
Neil Platt & Yolanda Wu
Amity Shlaes & Seth Lipsky
Susan Buchsbaum & Jeff Gratz
Ian & Jennifer McAllister-Nevins
Grace Chiu-Cahill & Patrick Cahill
Toula Tavlarides & Kojiro Yamada
Keiko Asakawa-Golden & Paul Golden
Patricia DaSilva & Daniel Lobo-Berg
Sharon & Jerry Berkowitz
Wendy Froede & David Azzouni


MANY THANKS TO OUR LOCAL SPONSORS:
Charles Schwab
Union Market
Sotheby's Realty
Matthias Lehner Violins
Strings and Other Things
Goldin Property Management
William Hill Wines
Quench Wines and Spirits
Long's Wines and Liquors
The Chocolate Room
JackRabbit Sports
Masala Baby
Union Market
Trader Joe's
Shake Shack
DAVIDsTEA
Juice Box
Sahadi's
Chipotle
ALL CONTRIBUTIONS ARE TAX-DEDUCTIBLE:
DONATE VIA PAYPAL:
Please click the button below.
DONATE BY CHECK:
Please make checks payable to:
Brooklyn Youth Music Project

Mail to:
Brooklyn Youth Music Project
123 7th Avenue, #169
Brooklyn, NY 11215
MAJOR SUPPORT FOR BYMP PROVIDED BY: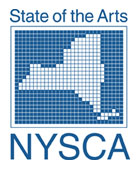 The Brooklyn Youth Music Project (BYMP) is made possible by the New York State Council on the Arts with the support of Governor Andrew Cuomo and the New York State Legislature.




The Brooklyn Youth Music Project (BYMP) programs are supported, in part, by public funds from the New York City Department of Cultural Affairs in partnership with the City Council.
SPECIAL THANKS TO THE FOLLOWING INDIVIDUALS
FOR THEIR DONATION IN TIME AND TALENT:
Photography & Video: Rick Mowat-Snackpack Prod.
Photography: Steven Mays
Photography: Ted Barron
Photography: John Lancaster
Photography: Nikolay Voronin
Photography: Magda Cruz
Photography: Carlos Sevillano